Hebei Nengqian Chemical Import And Export Co., Ltd.
Development vision
Hebei Neng Fiber Chemical Import and Export Co., LTD., the innovation throughout the whole process of the company's production and operation, vigorously promote the concept, system, mechanism, management, technology, products, services and other aspects of innovation, leading the market development, create industry benchmark, achieve excellent quality. Fueling social development; We will adhere to the path of green and low-carbon sustainable development, accelerate the construction of an industrial structure and production mode conducive to resource conservation and environmental protection, and contribute to the construction of ecological civilization. Adhere to the development concept of win-win cooperation, so that the company continues to grow and bring benefits to all stakeholders. Cooperation, mutual benefit and common development. Adhere to openness and inclusiveness, sincere cooperation, abide by and respect the laws, regulations and cultural customs of the country (region) where the business is located, learn from and integrate the excellent culture and advanced experience of partners, help customers enhance value, and achieve common development and mutual benefit between enterprises and stakeholders.
Leading figure
Chairman: Cui Junqiang, started to engage in chemical industry in 1998, set up the first small chemical plant in Fengfeng mining area, Handan, the main products are magnesium oxide, zinc oxide, magnesium carbonate, titanium dioxide and other products. Years of operation of high efficiency, strict management, product quality management, rigorous, pragmatic, this is the concept of integrity management. Relying on its own development, the company contacts the best elites in the industry, and our company can sell more than thousands of chemical products. Direct sales agreements have been signed with a number of chemical companies. In addition, the company has established a number of sales Windows of chemical raw material manufacturers abroad, mainly pharmaceutical intermediates phenylalanine, tertiary leucine, glutamic acid and so on. The Foreign trade Department of Hebei Neng Fiber Chemical Import and Export Co., Ltd. has more than 20 employees with bachelor degree or above. Over the past year, under the correct leadership of Chairman Cui Junqiang, the company has established friendly business relations with the United States, France, Sweden, Italy, Spain, Russia, Pakistan, South Korea and other countries. We sincerely invite friends from all over the world to visit our company. Today is the beginning of a long journey. We believe that with the help and support of our customers and the joint efforts of all employees, Hebei can certainly develop better and better. We aspire to become a global influential chemical company and achieve win-win results with all customers.
Our Advantages:
1, high quality and low price:
1) Standard :BP/USP/EP/ Enterprise standard
2) All purity ≥99%
3) We are a manufacturer and can provide high quality products at factory prices.
2. Fast and safe delivery
1) Packages can be sent within 24 hours of payment. The tracking number is available
2) Safe and prudent transportation. A variety of transportation options are available.
3) Clearance pass rate ≥99%
4) We have our own agents/mailers/distributors who can help us transport our products
It's fast and secure. We have stock to move
Our services:
1. Fast delivery: We can deliver within 24 hours after receiving your payment.
2. Payment method: Wire transfer, Western Union
3. Quality is guaranteed. Sold all over the world. Payment method: Wire transfer, paypal.
4. Free samples are available at any time.
5. Keep track of your orders. Keep you informed of further updates on your order.
6. Packaging: Use professional materials for professional packaging.

Company purpose
Quality first, integrity service, customer first, strive for first-class enterprise!
Hebei Neng Fiber Chemical Import and Export Co., Ltd. is a private enterprise company in Hebei import and export industry, and strives to provide customers with a full range of quality services, we believe that honesty and integrity, pioneering and enterprising for the development of the company to do the right thing, will bring common interests and progress for the company and individuals. Since its establishment, Hebei Neng Fiber Chemical Import and Export Co., Ltd. has always adhered to the "quality first, integrity service, customer first, striving for first-class enterprises!" Enterprise purpose, in line with the "essential-based, professional dedication, excellence" business sales philosophy, we also firmly believe that sincerely to provide customers with satisfactory service will make our company continue to develop and grow, more valuable.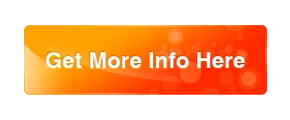 Corporate culture
International trade, there are no other points: first, where the products go; The second is that negotiation skills reflect certain cultural concepts behind: the third is the cultural concept hidden in the process of business implementation, and the fourth is the cultural concept in the process of foreign trade financing. In my opinion, whether a foreign trade enterprise is good or bad is mainly to observe its business process. Foreign trade has always played the role of bridge and cohesion in our national economy. This bridge connects the business links involved, including negotiation, process design, and ultimately to achieve customer satisfaction. In practice, however, the most important business processes are neglected. Some non-standard foreign trade companies do not pay attention to the process.
The above four points are not only reflected in the process, but also several nodes in the process are often the key points of risk prevention, which is binding. This binding force is not only reflected in agreements and contracts, it should be clear in product descriptions, and it is more important in business processes.
For example, in the auditing process, a good business, the text report will explain the ins and outs of the business clearly, and how the company conducts a certain business can be listed by process. The business process involves several aspects, there are several nodes, the risk prevention of these nodes, what problems may occur, how to prevent the risk, what measures to take. Use very simple words to clarify the process of this business, the follow-up work will be orderly.
Business process descriptions should be objective and accurate. Now, many foreign trade enterprises have a risk prevention team, or a set of risk assessment mechanism, but the content of the discussion is often inferred according to a specific situation, such as the situation of suppliers, users, foreign companies, these are often introduced in more detail, but these factors can not draw a good project, risk control and other conclusions. Because these factors cannot form a business logic chain, they cannot reveal to the leader which node is prone to problems, where the risk is, and how to prevent it.
I say: not paying attention to business processes equals not following the rules.
A good salesman, a good foreign trade enterprise, it is good to have a clean and effective business process. After a single business comes, all the salesmen can give the same business process of the company, which is a good foreign trade enterprise.
The problem now is that most businesses do not write business processes in business reports, and even the leaders do not understand them and do not care about them. This is dangerous.
The salesman could not write the process in the business report, indicating that he was not clear in the negotiation and did not grasp the main points. Not to mention the business, the salesman at least did not eliminate business risks for the company. In my opinion, the problem you mentioned just now is mainly to solve the risks in the nodes.
The company's leaders should be sensitive, the salesman should be resolute, and the potential risks on the node must not be spared. At this time, avoid personal performance first, we must do "selfless". Otherwise, you'll lose badly.
Not seeing the risk is a lack of ability, indicating that the person is not qualified to talk about business; Understand the business, hunch that there are business risks but because of personal performance and have luck, will inevitably cause trouble to the company, the bigger the target, the bigger the trouble. Many of our foreign trade enterprises and even some professional foreign trade enterprises have learned profound lessons in this regard.
Core value
Achieve customers, entrepreneurship and innovation, precision and truth-seeking, integrity and brand building
Customer achievement - Committed to customer satisfaction and success
Entrepreneurial innovation - the pursuit of speed and efficiency, focusing on innovation that has an impact on customers and companies
Precision and truth - fact-based decision making and business management
Integrity - Building trust and responsible relationships
Brand building - Brand is the life of the enterprise, brand is the core value of the enterprise. The development of the enterprise cannot be separated from the development of the core value of the brand.
Corporate objectives
The company's business model is mainly e-commerce foreign trade, operating products for chemical products, to develop and promote the chemical industry as integrated resources, to provide customers with one-stop service platform, to become the most professional chemical foreign trade company in Hebei.
In the next three years, we will do the following:
1. Strengthen the construction of professional ethics. Starting from the employee's thought, vigorously promote the spirit of dedication and love. Cultivate employees' collective sense of honor, stimulate employees' high sense of responsibility, and form a strong cohesion within the company.
2. Focus on development. Build a competitive corporate culture, encourage employees to become knowledge workers, according to the needs of the company, take various ways to train employees, so that employees' professional level and skills have been greatly improved, create a competitive corporate culture, and promote the further development of the enterprise.
3. Strengthen the company construction system. Adhere to people-oriented, strengthen responsibility, refine management, pay close attention to the implementation of improve the management level of various work, and further improve the enterprise system and post norms.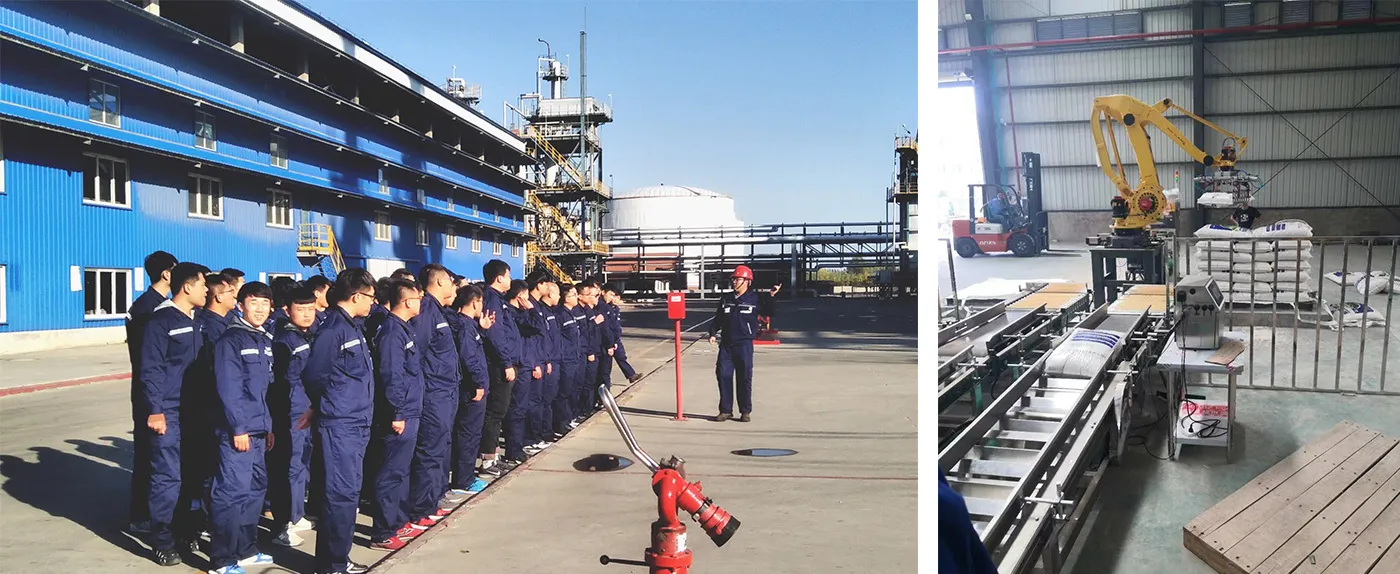 Service policy
1. Stick to a combination of bringing in and going out
2. Actively participate in international competition and cooperation
3. Make full use of both domestic and international resources and markets
4. Uphold the principle of independence, self-reliance, equality and mutual benefit
5. Adhere to the strategy of quality and market diversification
6. Actively change the growth pattern of foreign trade
7. Enhance awareness of rules and laws, and improve laws and regulations
8. In line with the trend of economic globalization, train high-quality personnel who are familiar with WTO rules and international trade
9. Change the way the government manages the economy and speed up industrial restructuring
10. Implement the Scientific Outlook on development and coordinate international and domestic development
Packaging:
1. Inner double plastic bag ----25kg/ fiber bucket (35*35*45cm, GW: 28kg, NW: 25kg);
2. Inner double plastic bag ----5kg/ aluminum foil bag (GW: 6.5kg, NW: 5kg).
3. Inner double plastic bag ----1kg/ aluminum foil bag (GW: 1.5kg, NW: 1kg).
Note: We accept custom packaging.
Delivery:
1. Stock products are usually shipped within 3 working days.
2. For urgent delivery, please contact our sales team.
Shipping Details:
1. We ship goods through DHL, Fedex, UPS, TNT, China Post, NL Post and other express companies, from 10g to 1000kg in weight and even in bulk.
2. Shipping details and shipping documents will be provided and sent via email.
3. We have been tracking the shipment until the customer is satisfied.
4. With many years of experience in export transportation, we have professional and experienced cooperative forwarders to ensure that goods can be delivered safely and efficiently in a variety of ways.